Cockpit is the modern Linux admin interface. We release regularly. Here are the release notes from version 176.
Login: Suggest other browser when browser is unsupported
Some browsers are not supported, for instance because they don't support WebSockets. Cockpit now shows a list of browsers which are known to work.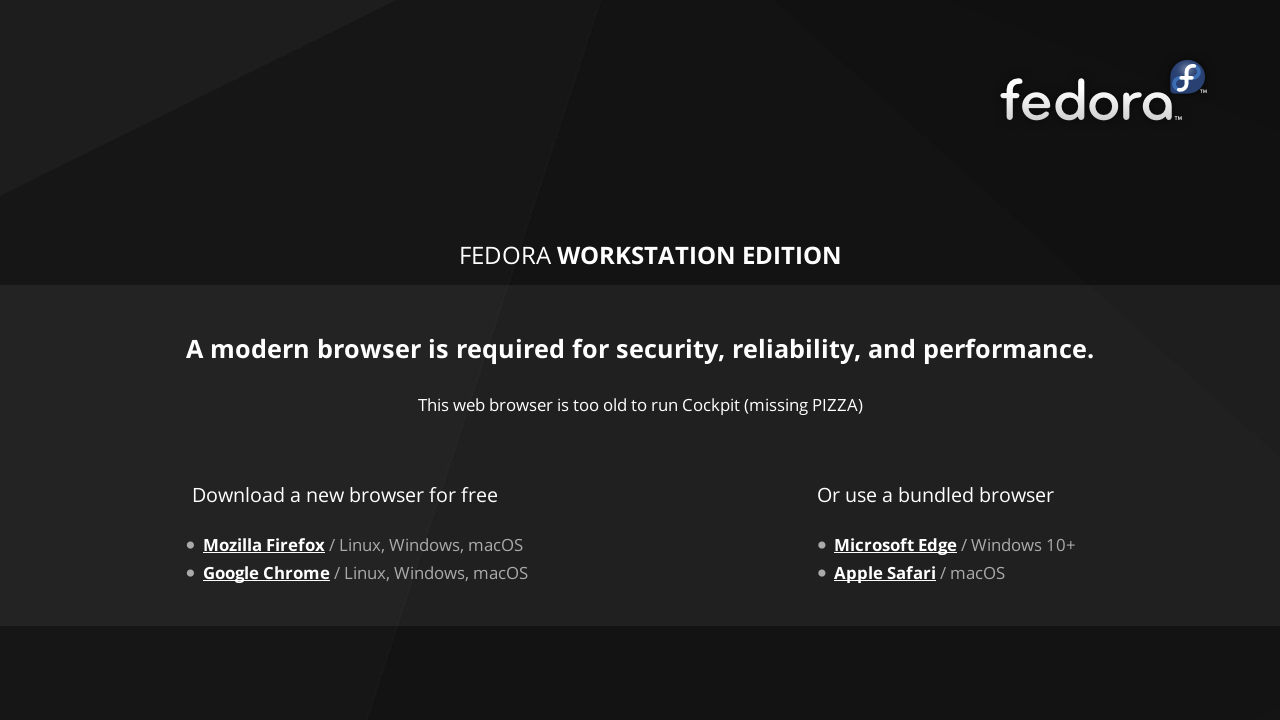 PackageKit: Install auto-updates backend on demand
If no auto-update backend is installed, the user will be prompted for installation when enabling auto-updates. Only systems where dnf-automatic is available are currently supported.

Try it out
Cockpit 176 is available now: