Cockpit is the modern Linux admin interface. We release regularly. Here are the release notes from version 167.
Networking: Add Firewall Configuration
The Networking page now displays the firewall status using firewalld. Services and ports can be configured on the new new "Allowed Services" details page.
See it in action:
Kubernetes: Show KubeVirt Registry Disks
Registry Disks are a new feature of KubeVirt to distribute Virtual Machine disk images through a container registry. The "Disks" tab in the Kubernetes cluster's "Virtual Machines" overview now shows these: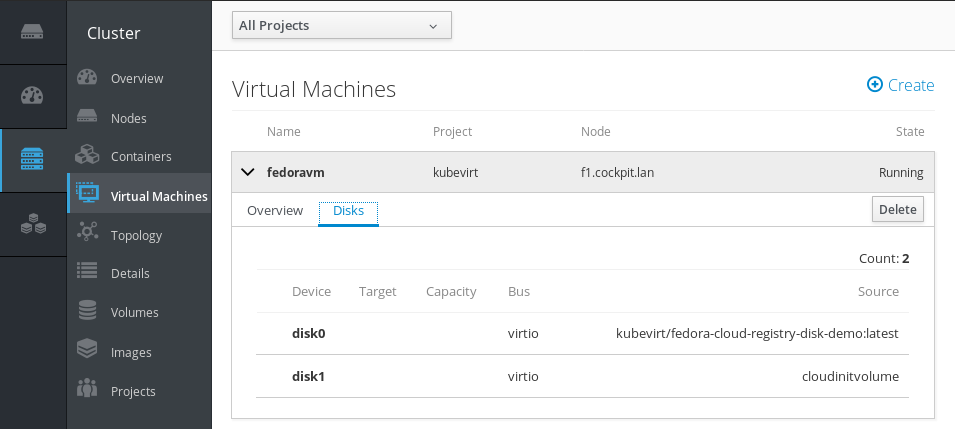 Thanks to Marek Libra for this improvement!
Try it out
Cockpit 167 is available now: